Legal Notices
The site MorningCroissant is owned and published by MorningCroissant SAS.
MorningCroissant is an SAS ("société par actions simplifiée) with a capital of 113 621€, domicilied at 12 rue Vivienne - Lot 3 - 75002 - Paris - France, registered at the registry of Commerce and Corporations (RCS) of Paris under the number 531 382 430.
The site is hosted in France by the company Online.
The site has been registered at the CNIL under the number 1568273- V0
E-mail: contact@morningcroissant.com
Phone: + 33 1 84 16 47 85
President: Alix Taffle
The company, under the profesionnal license noG5982, is entitled to receive amd transfer funds for accommodation rental activities.
Guarantee: Compagnie Européenne de Garanties et Cautions, 128 rue de la Boétie, 75378 Paris Cedex 08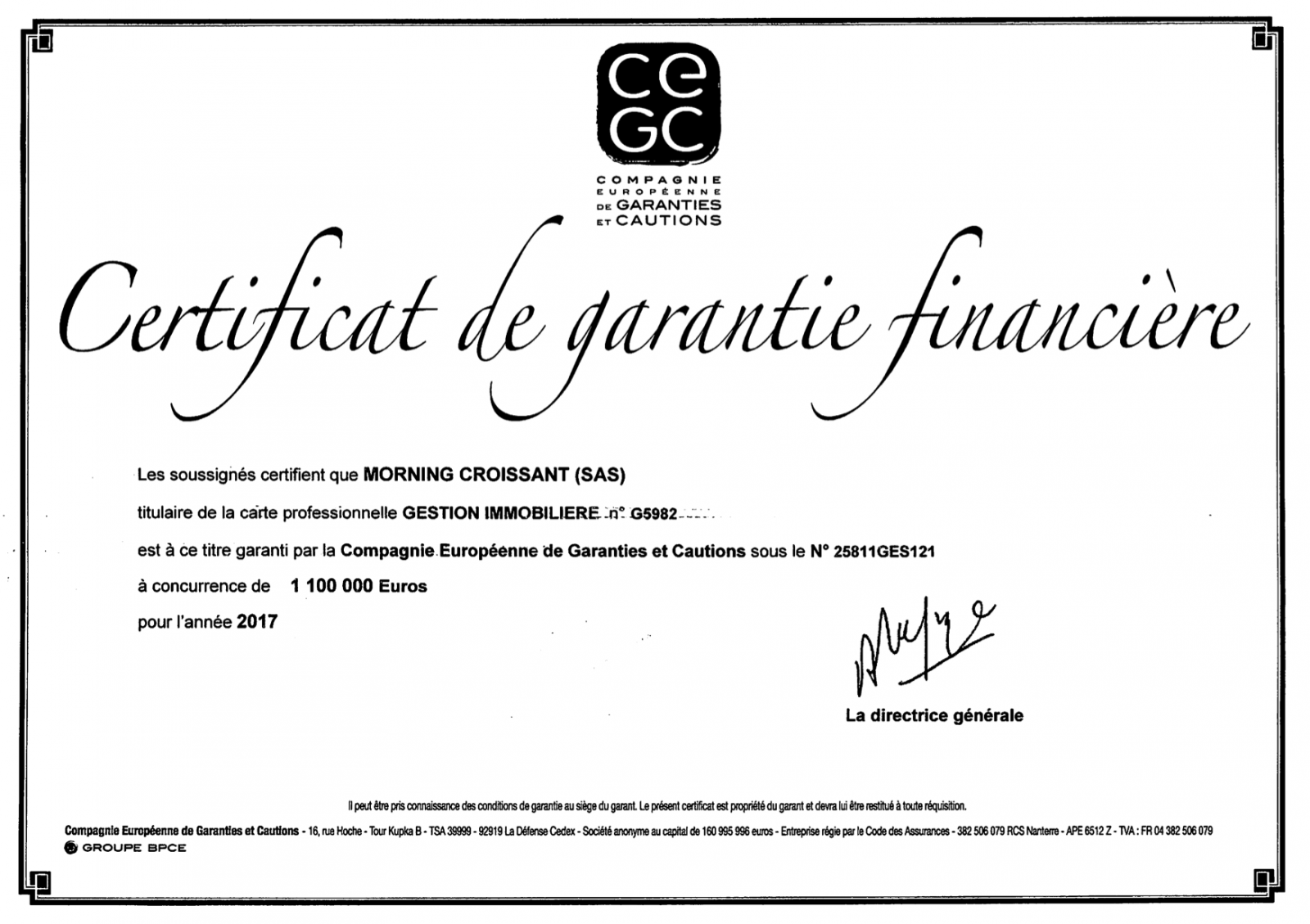 MorningCroissant is registered as an insurance agent ORIAS: n° 14005432.
Credits Virtual Visits and HD pictures : VisitMe360.